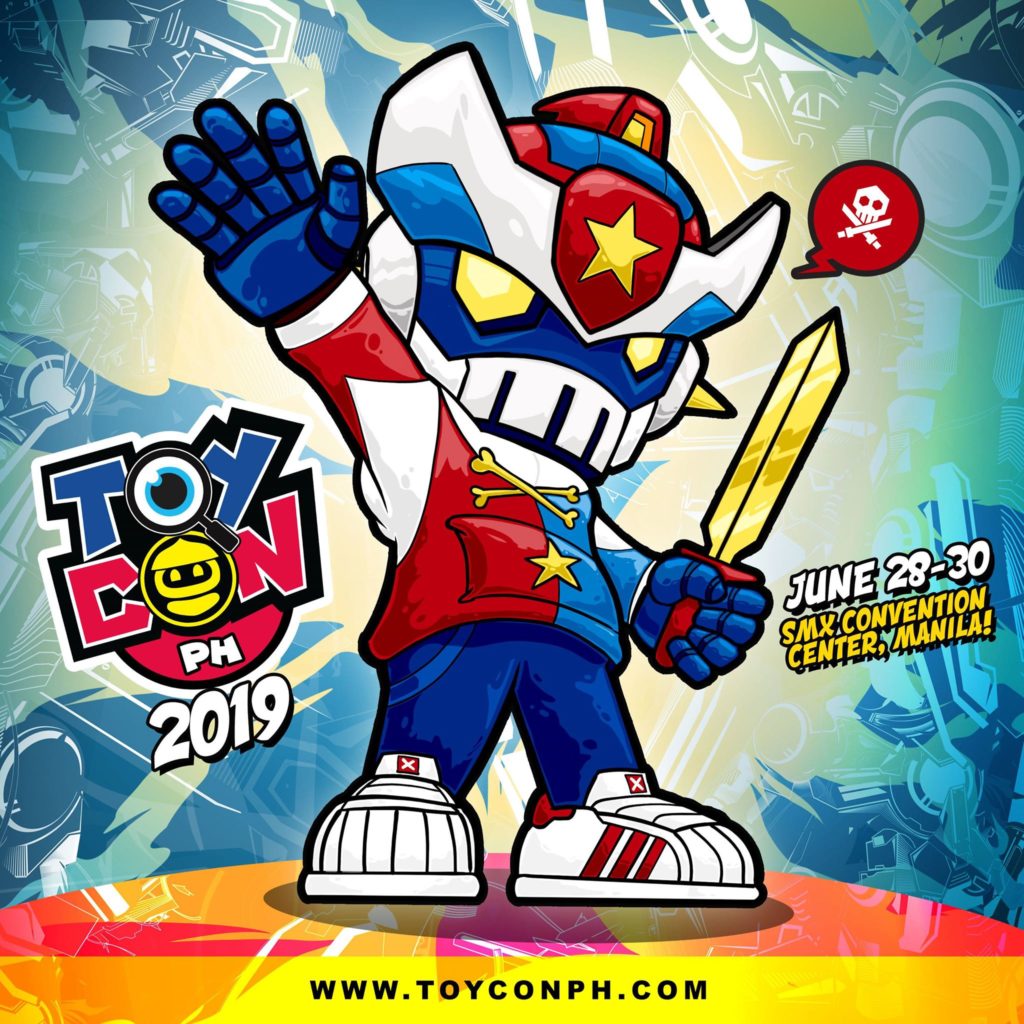 It's June again and by this I feel excited on the biggest Pop culture event in the Philippines, which we all know as ToyCon.
This year, ToyCon will feature a new limited vinyl toy named Zeta Manila Killa which was made by Quiccs, the Designer Toy Awards 2019 Artist of the Year .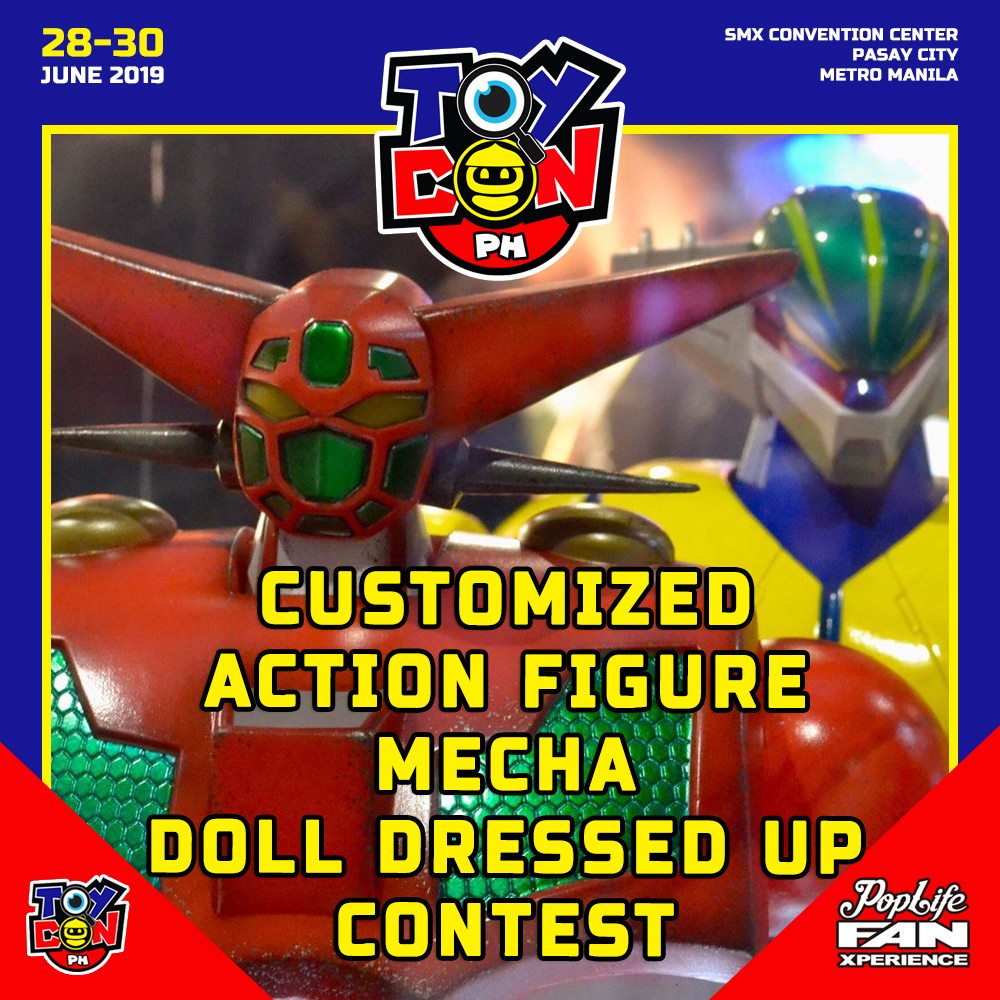 Customized Mecha Doll Dressed up Contest
I'm not sure if this is the first time Toycon had a Customized Mecha Doll dress up contest but because I am a mecha plastic model kit enthusiast, I find this contest very interesting.
For more info, please tune in to http://toyconph.com/ and follow their social media accounts: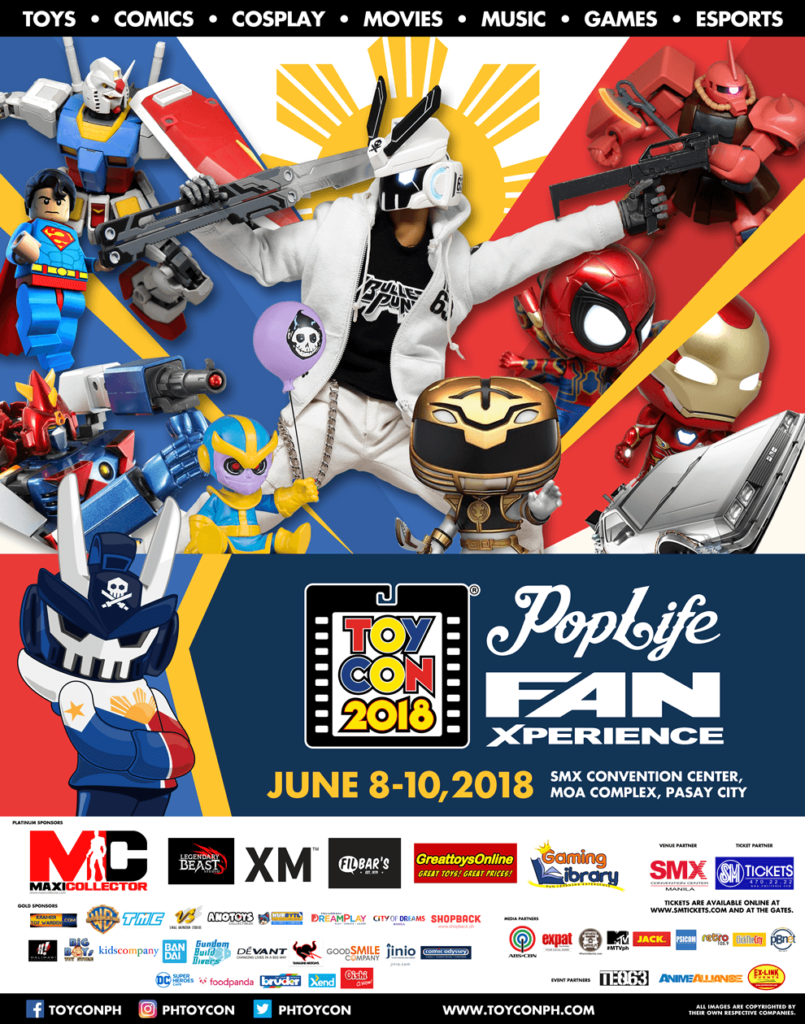 It's June again and the biggest, the best, and the most successful Toy Convention in the Philippines is back, The TOYCON POPLIFE FanXperience 2018!
We'll see Two Power Rangers, Peter Pan Fire Lord, a Lycan (werewolf in the Underworld film universe), and the legendary comic book creator are coming to TOYCON POPLIFE FanXperience 2018 on June 8-10, 2018 at the SMX Convention Center, Mall of Asia Complex, Pasay City.
Neal Adams, the legend and a comic book Hall of Fame, reinvented Batman's look to a blue-and-gray color scheme highlights his work and influence during the 1960s and 1970s. Aside from creating Batman villains, Ra's al Ghul and Man-Bat, he also revitalized other titles such as Green Lantern, Green Arrow, and X-Men.
Looky-looky I got hooky! Yes, I'm talking about Dante Basco, the leader of the Lost Boys in the 1991 movie Hook, a movie based from the novel Peter Pan. He also the voice of the fire-bender Zuko in Nickelodeon's Avatar: The Last Airbender, Jake Long in Disney's American Dragon: Jake Long cartoon series, and many more.
Two actors from the Power Rangers franchise will also share the stage this TOYCON 2018. Jason David Frank, who played Tommy/Green Ranger/White Ranger from the 1993-1996 Power Rangers TV Series and its other incarnations over the years. Also joining is Michael Copon, who played Blue Time Force Ranger in the 2001 series Power Rangers: Time Force and Felix Tagarro in One Tree Hill.
Kevin Grevioux, who played the big bad wolf I mean Lycan Raze from Underworld.He also appeared in films such as Tim Burton's Planet of the Apes remake, The Mask, and Steel.
American actress, fashion model and beauty queen, Kelly Hu, who played Lady Deathstrike from X2, and Sorceress Cassandra in Scorpion King. She also did voice roles for characters in Phineas and Ferb, Teenage Mutant Ninja Turtles, and Green Lantern:Emerald Knight. On TV she played as Pearl on CW series The Vampire Diaries and also in Arrow tv series as China White.
According to Cholo Mallillin, Event Marketing Head for TOYCON PH, this year's event aims to give Filipino pop culture fans a playground experience with a community that shares their common interests.
"What we want to give TOYCON fans every year is a sense of belonging to various fan communities. We bring in guests and experiences that bring fans back to why they collect toys, cosplay, read comics, or rewatch their favorite TV series or movies in the first place," Mallillin said.
Mallillin added that more guests and attractions will be announced in the coming days and even on the opening day itself.
Among the other attractions in TOYCON 2018 is "Sikat Ka Toy!", the Philippine's first ever toy design contest. Artists and toy aficionados can submit their designs by June 2 for a chance to receive more than Php 30,000 worth of prizes and the opportunity to have their winning toy design produced for limited sale. Toy designs for the Sikat Ka Toy! contest can be emailed to toyconph@gmail.com by June 2, 2018, and contest mechanics are on toyconph.com.
Other attractions for this year include toy exclusives from the popular Funko toy line, as well as toy exhibits and launches from global designers, Anatoy from South Korea, Coarse from the USA, Deewy from China, Playhouse from Thailand, and Hidden Fortress Manila featuring the works of premier Pinoy toy designer Quiccs Maiquez.
Highlights:
The biggest gathering of Toys, comics and merch exhibitors in the country
The biggest toy display by the Philippines Toy Group Association
International celebrities and guest from PopLife FANX
International toy designers from Philippines, South Korea, Malaysia, Thailand and USA
Toy exhibit by XM Studios, Sideshow, Prime One and Hot Toys
Visual art exhibit by Toym Imao
Arts and Comics artist Alley
Filipino Comics Legends Exhibit
ABS CBN Display
Cosplay K.O.
Solar, Jack TV and MTV display
Sinag Animation Presentation
TMC mini cinema showing Tokyo Ghoul, Fist of Fury and The Wailing
TRESE Toy Launch
The Creator Stage featuring online creators and celebrity
Gaming Stage
Sound Arena Stage featuring: KISSBEE and HYOLYN
Warner Bros. presents Teen Titans and The Meg
Action figure and toy customization contest
Sikat Ka Toy! Philippine toy design competition
Toycon Exclusive – TEQ63 Manila Killa by Quiccs
Toycon Exclusive – Toycon Minifig by Pinoy LUG
Pinoy Pop Culture Icon Award
AND MANY MORE…….
TOYCON POPLIFE FanXperience 2018 regular day passes and FanX VIP Experience passes are available in all SM Ticket outlets or through www.toyconph.com.