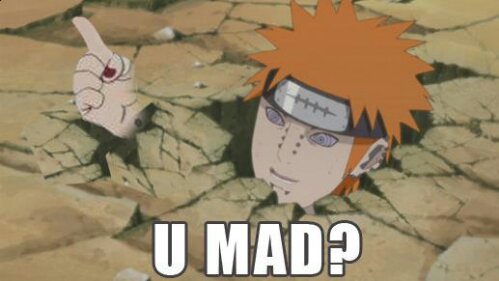 DISCLAIMER : I don't have any personal grudges with other cosplayers out there. Keep in mind that I don't want to mention any names because I am very much honored to work with some cosplayers, especially the admins. If some of you felt offended by this, feel free to message me.
I just do this because instead of posting pictures which require me to go to a cosplay, toy, or anime convention event, I'm gonna post something that would spice up this blog which I think good or best for business. I think by posting this may get you better reputation from fans.
5 annoying attitudes of some cosplayers:
1. Overconfident or mayabang – these are the people who we call "feeling celebrity and high enough to step other people". It's like you feel like a very important person but you're not. Actually, you are the ones I need because I'm gonna use you to improve not only my website's popularity, but yours as well. But most of your fans may come from 9gag or other meme sites and facebook pages. I may say "May the force of Gamertotoy be with you".
2. Closely related to number 1 but these are the people who got the fame and forget the past. These are the ones that if they got popular, who you ka na. Well, we can't avoid that but if that's what you want, no hard feelings. In fact I will make you more popular in meme sites especially in 9gag. And for that, may the force of Gamertotoy be with you.
3. High maintenance, finicky, or "maarte" – some cosplayers does not want to be pictured using a cellphone. There's no difference between using a cellphone, digicam, or DSLR because the output would be you and your ugly face.
4. Over-narcissistic – you know cosplayers with obsessive/compulsive disorder. They are conscious with their looks and some would take a shot with someone's camera to see if his/her costume or hair has been ruined. Keep in mind that comfort rooms made mirrors in order for you to use to see yourself or are you just afraid that the mirror might break if you look at it?
5. Snob or Suplado – Some cosplayers are in costume but does not want to have pictures from other people. You attend a cosplay event, people will notice you and take a shot with you. If you don't want that, just wear casual clothes and just roam around, saves you time, money, and privacy.
On the next post, I'm gonna post in 5 annoying acts made by con-goers.
Thank you and have a nice day.
Let's have a quick recap for this year's list of events:
1st Cosplay event attended this 2013 was the UP AME Monogatari last February.
Ozinefest 2013 was my first 2-day event I attended in my entire Anime, Toy, and Manga Conventions.
My first Toy Convention press conference event that was held on my office, Resorts World Manila.
First picture with Alodia Gosiengfiao was also held at Resorts World Manila.
1st Toy Convention event where I attended both Day 2 and 3, also my first Toycon event where I had pictures with the carshow models in cosplay.
I hope next year, there will be more accomplishments to come.
I wish you all a Merry Christmas, Blessed Happy New Year, and see you all in our upcoming events!