As you noticed, most of the Marvel Superheroes are white and caucasians. But for the first time, Marvel Comics created their first Muslim Female Superhero named "Ms. Marvel".
Marvel enthusiasts have been introduced to Kamala Khan, 16-year-old Pakistani-American teen from Jersey City, New Jersey. She was created by Islamic convert G. Willow Wilson and Muslim editor Sana Amanat in an attempt to tear down comic stereotypes that crime-fighters are mostly white.
She follows the Peter Parker storyline of a teen trying to find him/herself, while adapting to gaining super power. But because she is "female and a first generation American who struggles with the values and authority of her immigrant parents" her story is a new perspective for its readers.
Source: Vibe.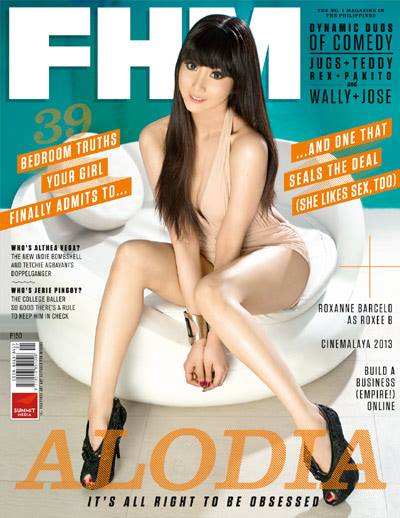 All hail to the cosplay goddess, Alodia Gosiengfiao, now on the cover of July 2013 edition of FHM.
This edition comes also marks the annual FHM Sexiest Women in the world.
Reaf more : http://www.fhm.com.ph/daily-reads/news/alodia-gosiengfiao-fhm-photos-cover-girl-july-2013