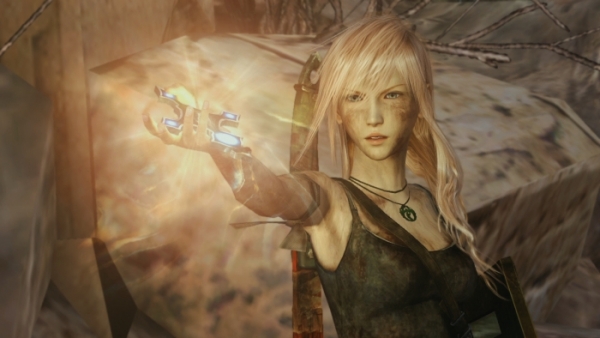 Lightning Returns : Final Fantasy is getting better and better because you will have Lightning's DLC outfit also include Lara Croft's costume from Tomb Raider.
According to publisher Square Enix, heroine Lightning will receive the same costume worn by Lara Croft in 2013's Tomb Raider. Likewise, the DLC will swap out Lightning's typically over-designed fantasy weaponry in favor of more pragmatic gear: a survivor's axe and riot shield.
So Brace Yourself for the North American release of Lighting Returns : Final Fantasy 13.
Here's the video of Lightning in Lara Croft's outfit.
Source : Joystiq